Professional qualified speakers are selected to present various topics at our events. They provide pro bono service which is their way of giving back to the community. GWWN provides the platform for them to showcase their business and service.
SPEAKERS
Marissa Levin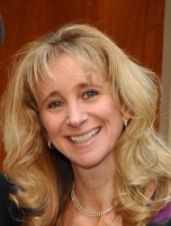 As Founder and CEO of Information Experts (IE), Marissa Levin leads IE's efforts to create technology-based integrated communications solutions, human capital strategies, and learning strategies for government agencies and for organizations across a wide range of vertical markets.
Information Experts, an 8(a) certified, award-winning consultancy founded in 1995, helps companies and agencies align their business & human capital strategies, and fulfill their missions through the development of integrated communications and learning solutions.
Through her business skills and background, and other areas critical to business and organizational success, Ms. Levin has become known throughout the national business community as a leader and visionary. She is also the Women's Entrepreneurship columnist for the DC Examiner.
Under her leadership, Information Experts was named as a small business success story for USAID, and was named to the Inc. 5000 List of America's Fastest Growing Companies for 2009.
Ms. Levin has been featured in USA Today, The Washington Post, The Washington Business Journal, Working Mother Magazine, Washington Woman Magazine, Washingtonian Magazine, Inc. Magazine, BisNow, and on CBS as a successful woman business owner and working mother.
Ms. Levin holds a Bachelor of Arts Degree in English, and a Master of Arts Degree in Human Resources Development and Instructional Design.
www.informationexperts.com

Marie Savard
Marie Savard is a ABC News Medical Contributor.
She is one of the most trusted voices on women's health, wellness and patient empowerment. She is the author of three books, The Body Shape Solution to Weight Loss and Wellness, How to Save Your Own Life: The Savard System for Managing--and Controlling--Your Health Care and The Savard Health Record.

Dr. Savard earned both a Bachelor of Science degree in nursing and a medical degree at the University of Pennsylvania where she is a Trustee. The National Association for Female Executives and The Greater Washington Women's Network have joined with the National Women's Health Resource Center (NWHRC) to host a special women's health event for our members


Anita Brikman
Mrs. Anita Brikman joined 9 NEWS NOW in January of 2008 and is co-anchor of 9 NEWS NOW at 5pm and 9 NEWS NOW at 11pm weekdays. She also spearheads 9 NEWS NOW's Health unit, "LIVING WELL", covering major health issues that affect Washington-area residents. She brings over twelve years of health news experience to 9 NEWS NOW's health unit.
Mrs. Brikman came to 9 NEWS NOW from WPVI-TV, the ABC affiliate in Philadelphia, where she began in 1994 as their featured medical reporter, and shortly after joining the station also assumed various news anchor duties.
Among other assignments, she traveled to Indonesia following the disastrous tsunami to chronicle a medical relief mission undertaken by American physicians. Before WPVI, Anita worked at WKEF-TV in Dayton, Ohio where she was the 6 & 11pm anchor. She has also put in stints at various radio and television stations in Indiana and Ohio.


Eleanor Holmes Norton


Eleanor Norton is now in her ninth term as the Congresswoman for the District of Columbia. Named by President Jimmy Carter as the first woman to chair the Equal Employment Opportunity Commission, she came to Congress as a national figure who had been a civil rights and feminist leader.

Norton's work for full congressional voting representation and for full democracy for the people of the District of Columbia continues her lifelong struggle for universal human rights. Her success in writing bills and getting them enacted has made her one of the most effective legislative leaders in the House. She has the full vote in House committees and serves on the Committee on Homeland Security, the Government Reform Committee and the Transportation and Infrastructure Committee.

Congresswoman Norton, who taught full time before being elected, continues as a tenured professor of law at Georgetown University, teaching a course there every year. She received her bachelor's degree from Antioch College in Ohio and simultaneously earned her law degree and masters degree in American Studies from Yale.



Kristina Bouweiri
Kristina Bouweiri is President, CEO, and co-owner of, Reston Limousine, the metropolitan area's largest limousine/shuttle service.
Born in Kobe, Japan to parents in the US Foreign service, Kristina traveled the world as a child and lived in Brazil, Portugal, Mozambique, Swaziland, and South Africa. She graduated from George Washington University with a degree in International Affairs and went back to Africa to work for the Overseas Education Fund to uplift the status of women in Third World countries. Later, her career brought her back to the United States, and employment with—followed by her marriage to—William Bouweiri, the founder of Reston Limousine.

Sonya E. Medina
The Honorable Sonya E. Medina, Deputy Assistant to the President for Domestic Policy and Director of Projects for the First Lady Laura Bush.

She oversees foundation initiatives that improve access to information technology and technology training; advance education; enhance professional-skills development; address key community health and human services issues; support arts and cultural knowledge; and create opportunities for broadly diverse populations.
Ms. Medina has been honored as HISPANIC Magazine's recipient of the 2005 Government Service Achievement Award. She serves as Co-Chairman of the Harvard Journal of Hispanic Policy Executive Board at the John F. Kennedy School of Government at Harvard University.
She earned her Masters of Public Health in Health Policy and Management from Columbia University and graduated cum laude from Texas A&M University with a Bachelor of Science in Community Health Education.

Gretchen Gaines

Gretchen Gaines is a licensed clinical social worker, consultant, bereavement counselor and writer.

She has earned several degrees: Master of Social Work from Catholic University, Master of Arts in Education and Theological Studies from Union Theological Seminary in New York, and Bachelor of Arts from Trinity University in Texas. She is the Bereavement Coordinator at The Washington Home and Community Hospices. Her professional background includes working with grieving families and children. She makes presentations on the topic and has spoken at George Washington University, Federal Home Reserve Bank Board, King College and National Hospices Organization. She is at the author of many publications.


Jeanine Cogan, Ph.D


Jeanine Cogan, Ph.D. is a speaker for Contacts Count (with Lynne Waymon) a nationally known company for their expertise in networking and business development. Jeanine brings her years of experience as a coach, trainer and public speaker to audiences with a warm and authentic style. She has spoken nationally and internationally at hundreds of conferences, seminars and workshops receiving excellent reviews for motivating her audience to take positive action in their lives.

Jeanine holds a doctorate form the University of Vermont in social psychology and is also a graduate of Newfield Network, a certified executive coaching program. She's coached a wide variety of professionals, including executives, CEO's small business owners, government and non-profit employees, managers and professors. Her contact information is
www.cogancoaching.com





Rita Gworek


Rita Gworek has over fifteen years of experience as a certified image consultant in the D.C. area.
She has been a presenter on "Appropriate Attire" for men and women to the existing Military and Corporate America arena.
Her background as Tailor has helped her build a clientele that includes presidents, CEOs and prominent people on Capitol Hill.

Additional corporate clientele includeBoeing Aircraft, Northrop Grumman, Lockheed Martin, Booz Allen and Hamilton, the University of Maryland and Johns Hopkins.
She has used her knowledge to train and manage other successful image consultants across the country. This includes certification in color analysis, body typing, personal style, appropriate dress codes, accessorizing, and design concepts. Her membership in the Custom Tailors and Designers Association has kept her updated on the latest innovations in the industry.

Rita has been writing a monthly column titled "Boots to Suits" for GI Jobs, a national publication since 2002. The Washington Times quoted her in the article "Campaigns' First Ladies Get Citations From the Fashion Police" November 2000. She has also been featured in Centre View's article "Women's History Month Preview" February 1998 titled "These Women's Career Decisions Helped Shaped County."
http://imagebyrita.com
rita@imagebyrita.com.



Marilyn Dawson, RN
Marilyn Dawson, RN, and Master Esthetician, is president and CEO of Special Care Retreat Spa in Bowie, Maryland with more than fifteen years of professional experience as a business owner. From the mountain of Colorado she started helping people with her healing hands at a young age. Her career's journey has taken her from a registered nurse, to a Special Care Wellness Spa as a home based business, which blossomed into a full service Special Care Retreat Spa. She has been featured in many trade magazines such as Ebony, Essence, Heart and Soul and Skin Inc. She is a public speaker and has facilitated numerous health and wellness seminars for various organizations.
www.specialcarespa.com
afrospa@aol.com
Alice Guo

Alice Guo is a financial advisor and tax CPA with a Master's Degree in Accounting who has a passion about educating women on the secrets and methods to building wealth. She is a woman on a mission to help other women learn about wealth-building as well as practice it. With a teaching background in English and a member of Toastmasters International her presentation style is simple, fun, and powerful.
aguohong@yahoo.com


Lynda Dorman


Lynda Dorman is a dedicated and passionate leader, entrepreneur, and community leader that seeks to improve the lives of others by addressing challenges that affect people and supports them in reaching and achieving their goals.
In March 2008, Lynda founded and currently serves as President and CEO of The Dorman Group LLC, a certified women-owned business enterprise by the Women's Business Enterprise National Council (WBENC), Prince George's County Government, Washington Suburban Sanitary Commission and Maryland Department of Transportation. Prior to establishing The Dorman Group LLC, Lynda served in several executive leadership positions within the non-profit sector, including appointments with the BET Foundation, American Red Cross and Lawyers for Children America.

Lynda earned a Master of International Management and Master of Business Administration from The University of Maryland, University College and a Bachelor of Arts in Business Administration from National-Louis University. A native Washingtonian, Lynda remains active as a Board member of the University of the District of Columbia President's Corporate Partners Board of Advisors, Women's Business Organization of Prince George's County and the Thurgood Marshall Center Trust, Inc.
www.thedormangroup.com
lyndadorman@thedormangroup.com

Nicole E. Cozier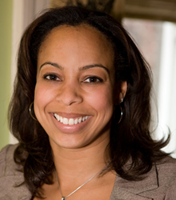 Nicole Cozier is currently the Philanthropic Education Officer at Washington Area Women's Foundation, bringing 15 years of non-profit experience working on behalf of women and girls to the position. She joins the Foundation after five years working for Women & Philanthropy - both as a stand-alone organization, and as a project of the Council on Foundations.
Ms. Cozier's other experience includes work at the Ovarian Cancer National Alliance as Public Education Director, and then as Senior Director, Programs & Organizational Development, and the Women's Health Coordinator at The Cooper Health System in Camden, NJ. She holds an MBA and an MS from Temple University in Philadelphia and an honors bachelor's degree from the University of Toronto.


Leslie Ellen Johnson
First Lady Leslie Ellen Johnson is married to the Honorable Jack B. Johnson, Prince George's County Executive. First Lady Johnson is an advocate for community involvement and has served the community throughout her life. She knows the importance of giving back to others and the community. She is the Co-Founder/Co-Chair of the Sisters To Sisters program, which is one of the County Executive's, core rehabilitative Livable Communities Initiative.
Leslie's House (renovated and opened December 2004, in honor of Mrs. Johnson) serves as an after-care home for women recently released from the County's jail system.
Mrs. Johnson is also the founder of Prince George's Women United To Help Others (PGWUTHO), a new Livable Communities Initiative.
Diane Hoyer
Mrs. Diane Hoyer, CLTC (Certified Long Term Care), owner of Women Helping Women with Finances, focuses on providing education and guidance to help women achieve financial independence. Mrs. Hoyer offers educational seminars on investment and financial strategies to a variety of audiences including the Women's Business Center of Northern Virginia and other businesses and organizations.
Mrs. Hoyer is Chair of the Fairfax County Commission for Women and she is also Vice-President of her church's women's association.
Betty Spense Ph.D


Dr. Betty Spence, president of the National Association for Female Executives and Entrepreneurs (NAFE), is an author, speaker, and expert on women's leadership.

Advocating for women's success for over 20 years, she oversees the annual list of the "NAFE Top Companies for Executive Women" and the NAFE Roundtable that brings together America's most senior corporate women to tackle the challenges of women's advancement. In 2006, she founded the nonprofit EQUAL VOICE, challenging stereotypes about women leaders and propelling more women into elected office.

Her book Be Your Own Mentor (Catalyst/Random House, 2001) serves as a handbook for advancement. Often appearing as an expert on television and print media, Dr. Spence holds a Ph.D. in English literature and serves on the boards of the Girl Scout Council of New York City and Girls Learn International, and on the advisory board for the Working Mother Best Companies for Multicultural Women.


Joan M. Pratt


The Honorable Joan M. Pratt, CPA was elected Comptroller in November 1995.

She scrutinizes all transactions before approval by the Board. Her goal is to assure the cost effective and efficient fiscal administration of the City.
As Comptroller for the City of Baltimore, she is Chairwoman of the Baltimore Employees' and Elected Officials' Retirement System and a trustee for the Fire and Police Retirement System.
The Honorable Joan M. Pratt, CPA is a graduate of Hampton Institute where she earned a Bachelor of Science degree in Accounting. She also received a Masters of Science degree in Taxation from the University of Baltimore. Comptroller Pratt started her career at the Big 8 accounting firm Coopers & Lybrand. Also, she served as Comptroller of the Baltimore Legal Aid Bureau, Inc. for 13 years.
She is the recipient of numerous awards. She was named one of Maryland's Top 100 Women by Baltimore Magazine. Comptroller Pratt is committed to the mentoring of young people and has helped many to enter into the financial field. She is sought after as a public speaker.





Ginny Robertson


Ginny Robertson's is President of Live Your Life On Purpose, an organization that provides women with information and opportunities to help them lead richer and fuller lives.

She facilitates workshops and speaks to larger number of women's group.

She is the founder of On Purpose Networking for Women and On Purpose Woman Magazine, a free publication mainly in the Baltimore area.

She is the co-host of Woman Talk Live with Ginny Robertson and Ann Quasman, a weekly radio shows on WVIE 1370 AM in Baltimore.

In late 2006, she compiled an anthology, The Spirit of Women Entrepreneurs Real-Life Stores of Determination, Growth and Prosperity. She believes that discovering and living our life's purpose takes time and effort but the paybacks are tremendous.
Ms. Robertson's contact information is:
410-252-2703, web sites
www.OnPurposeNow.com
www.WomanTalkLive.com





Margie Warrell


Margie Warrell is a certified coach, speaker and author who has been quoted and had articles featured in magazines and newspapers both I the U.S. and around the world including the London Telegraph. She has gained international recognition in recent years as an expert on courage as it relates to communication, relationships leadership and life! She is a syndicated columnist with Women's Lifestyle Magazine


www.margiewarrell.com
info@margiewarrell.com.





Sherreen Ogletree
Sherreen Ogletree is CEO and President of Wiltech Systems Group, Inc., an information technology and a recently awarded 8(a) certified company servicing corporate and federal clients in the Washington-Baltimore metropolitan area for over 10 years. She shares tips and lessons learned while preparing her company's SBA 8(a) application.
www.wiltechsystemsgroup.com
SOgletree@wiltechystemsgroup.com



Thurman Watson, D.O.
Thurman Watson, D.O. Licensed Naturopath, practicing Natural Alternative Therapies, brings many years of professional experience to share with us. His experience has confirmed that proper balance can improve many physical, emotional and sexual dysfunctional conditions experienced by women of all ages. Health care and women's health issues are serious business. In addition to traditional and alternative medicine, he shares how magnetic and nutritional therapies are used for healing. His presentation is educational, encouraging and exciting!
inflight@erols.com

Site designed & created by Judith Desplechin